100% Automated

– Set & Forget – Fast Setup
Organic & Laser Targeted

Free Traffic

  Strategy

Get traffic from Facebook, Pinterest, LinkedIn and GMB in days, not weeks.
What's the biggest search engine in the world, after Google and YouTube?
Yes…. it's Facebook! (and Pinterest, LinkedIn and Google MyBusiness or GMB).
TL:DR?
If you hate reading long sales pages, here's the whole strategy in a nutshell:

Free Traffic Engine is a strategy how to set up traffic pulling engines, to get targeted organic traffic from Facebook to your WordPress website with full automation.
Once you setup an engine, you can leave it while it does the work for you, day and night.
You setup a FB page (and/or pinterest, gmb, linkedin page, but this is optional) and you apply my strategy to setup a traffic engine.
Within a few days, sometimes a little longer to get momentum, you will see organic traffic coming to your page and of course your website where you have your info/offers etc.
As a bonus you will get real organic likes and followers to your fb page.
This acts like a snowball effect. the more likes and followers you get, the more the fb algo will expand your reach, and the more traffic you will get.
How to set all this up is explained in a mini course, comprising 8 short videos and I also give more tips how to monetize, optimize the traffic etc.
Facebook is a Search Engine!
What? Is Facebook a search engine?
You betcha!
People are searching for your stuff in the Facebook search bar every day….
No need to tell you how BIG Facebook is….
Tired of SEO and building backlinks?
Competing with other websites?
Waiting months for traffic to come to your site?
Not anymore…
Use my Facebook Traffic Engine Strategy and get traffic flowing within days….
And the best part of it all..
IT'S 100% AUTOMATED.
Bonus: It works with Pinterest and GMB (Google My Business) too.
Free, unlimited Traffic from Facebook, Pinterest and GMB
100% Automated, set and forget
Set up in under 1 hr
Bonus: Free, human likes to your FB Pages

Bonus: Free Pinterest shares
Bonus: Free followers to your FB and Pinterest Page
Bonus: Free Engagement
Bonus: Monetization Strategies
Bonus: Further Automation Strategies
Hi,
I am Eric Sminia.
As you may well know, I make my living 100% online.
I live the laptop lifestyle, meaning you can work anywhere you want, anytime you want, just using a laptop and an internet connection.
For this to work, you have to supply information people are searching for on the internet.
If someone buys a product or service through your linked information, then you will earn a commission.
For this you will need…. visitors AKA traffic.
One of the most popular ways to do it is SEO (Search Engine Optimization).
You want to rank your website so you can be found in Google, otherwise no one will visit your site and you won't make any money.
But… SEO is difficult and a long-winded and tedious process.
You usually have to wait months before your sites gets indexed and ranked, you will have to build authority and backlinks etc.
And… there's a lot of competition.
There are 100s, 1000s or even millions of websites vying for that #1 spot in Google.
So why not take a shortcut, make it more simple and use Facebook (and Pinterest and GMB) to get traffic without needing any SEO at all?
Using my strategy you can make this happen in days… not weeks or months.
Listen to what one of the users has to say:
Nope, this will not be your standard sales page.
I don't have the time and money to hire a sales copywriter, sales page builder or to make a glamourous sales video.
I have a Facebook traffic strategy for you, that will get you a small, but steady and laser targeted daily stream of traffic very quickly, in a few days, with minimal effort, and 100% automated once you set it up.
I spent months testing and perfecting it.
All you have to do is to monetize the traffic, but I have ideas about this too with real world examples.
I will not teach you how to build and setup a WordPress website or landing page, you can find loads of free tutorials on that on YouTube.
So what's in it for you?
In this short  video course I will be showing you:
how to get free, organic, laser targeted traffic from Facebook
bonus: you get free likes to your FB page from real people
over my shoulder step by step how to set it up in under an hour
monetization ideas
and more…
Sorry…no fancy sales video… no webinar.
Just the recipe for traffic and some boring screenshots showing you results.
These are real results, take my word for it.
Don't believe it? Then this little strategy is not for you 😉
Free, Targeted, Real Organic Traffic from Facebook (and pinterest & gmb) to your (affiliate) website
Free Engagement, Clicks and Followers from real humans
No bots or fake accounts.
Free and Real Likes (not bots or fake accounts)
Get notifications like this all day long.
Build Your List on Autopilot
Free Listbuilding|
Free Traffic
Free Likes
Free Followers
Free Engagement
100% Automated
This is it folks.
This is all it does.
Generate for you a small, free organic traffic stream in any niche you choose.
Just build these little free traffic engines and get traffic. Simple.
No get rich quick scheme here. No shinies to polish.
Just a few videos showing you how to build these engines yourself.
You won't make $1002 a day with this.
You may even make $0 a day.  If you do nothing or don't monetize it.
So…. buy this if you want a fresh way to generate 100% automated traffic from Facebook, Pinterest & GMB:
"BEFORE YOU PRESS THE BUY BUTTON" Bis 😉
This product has NO refunds.
I KNOW this works, as do the people who beta tested it.
The only reason this strategy won't work for you is if you don't take action.
Once you bought it, you receive a working strategy.
So, if you are looking for a push button magic loophole that will make you rich overnight, this is not for you, please DON'T buy it!
Once I revealed the strategy after you bought my product, there's no turning back.
You have deemed to accept this no-refund policy after you press the buy button.
All you have to do is follow the instructions in the over my shoulder videos and DO it, okay?
Now go ahead… 🙂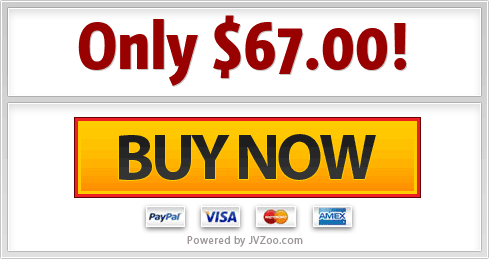 Any Questions?
>> Connect with me on Facebook
FAQ
Will this product make me rich overnight?
No. If it was so easy like a lot of other products promise you, then the whole world would be a millionaire.
Well look around you 😉
How much can I earn?
This is up to you. It's your responsibility to send the traffic to a converting website.
All you buy is the traffic method. You can send the traffic to generate leads etc.
It's up to you how to monetize it, but in the course I give you some tips how to do that.
Will my accounts be banned?
This has not happened to me or the testers yet, but there are no guarantees.
However it's very easy to overuse this and get your account banned if you are not careful. Use it at your own discretion.
I will give tips how to use it and minimize the chance of your account getting banned.
Can I use this strategy in any niche?
Yes.
Can I use this strategy for clients?
I advise not to, because you can get your clients' accounts banned. but you can find a way around this.
What's the best monetization model for this strategy?
Send the traffic to money/affiliate sites. CPA convert the best, but you can also send the traffic to online stores.
Will I receive 1000s of visitors a day?
No. You have to build the traffic… but you certainly can get 10s to 100s of visitors a day.
The main advantage is the traffic is targeted and will convert better.
Am I hacking into Facebook or do other questionable things?
No, you are not abusing the FB Api or anything like that.
Is it easy to setup, for a newbie?
Some basic knowledge is required, how to setup a wordpress website, facebook pages etc.
I am not including a wordpress website building tutorial.
Just watch over my shoulder how to do everything.
Can you guarantee traffic or income?
The only guarantees in life are taxes, death and change.
Any person, product or service guaranteeing you traffic or income is making a false claim.
If you build these little engines there's a 99% chance you will get traffic, some engines will not.
You just have to DO it.
Any Questions?